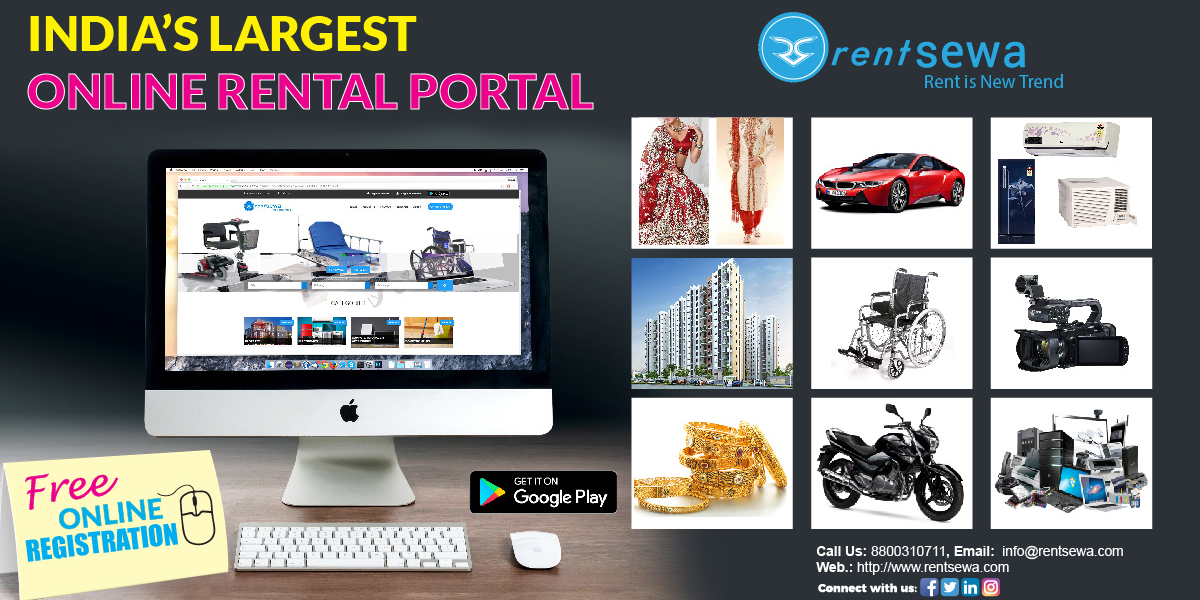 About Us
Rentsewa !

The name is enough for everything. We are India's largest online renting portal, where people, specially owners of any products and services can put their things on rent to earn extra money. "Rent is new Trend". This tag line defines everything. If you will look closely to this line, you will definitely understand the objective of this online portal. Here you can put your products on rent and earn money on monthly basis.




The main agenda of this portal is very simple. Rentsewa.com is one of the biggest online rental portal in India, which is the largest market place of rental services and businesses. On this platform, you can put your properties and services on rent by registering yourself as a vendor. We do not charge anything for such registration. It's free! Put your products and services along with their specifications for some needy persons. People will search for your products and services on rent according to their needs and have them on rent. By this simple process, you will start earning money through monthly rentals. No qualification, no graduation is needed to earn money. You can also put unused products on rent and start earning money on them. Isn't it amazing and simple?




We will highly recommend you to put your products and services on rent with high quality images. The images should real and your services should contain a little specification. For example, if you are putting a laptop on rent, you have to mention its screen size, memory capacity, RAM size, Battery life, etc., in specification. On the basis of product specification, end user will choose the product or service on rent. You are the one, who will settle the monthly rental value for your products.




So waste no time! Earn extra money by putting your products and services on rent on monthly basis.
Subcribe to our Newsletter